We will be closed from 21 January to 23 January 2023.
Operations will resume on 24 January 2023, 9.00 am.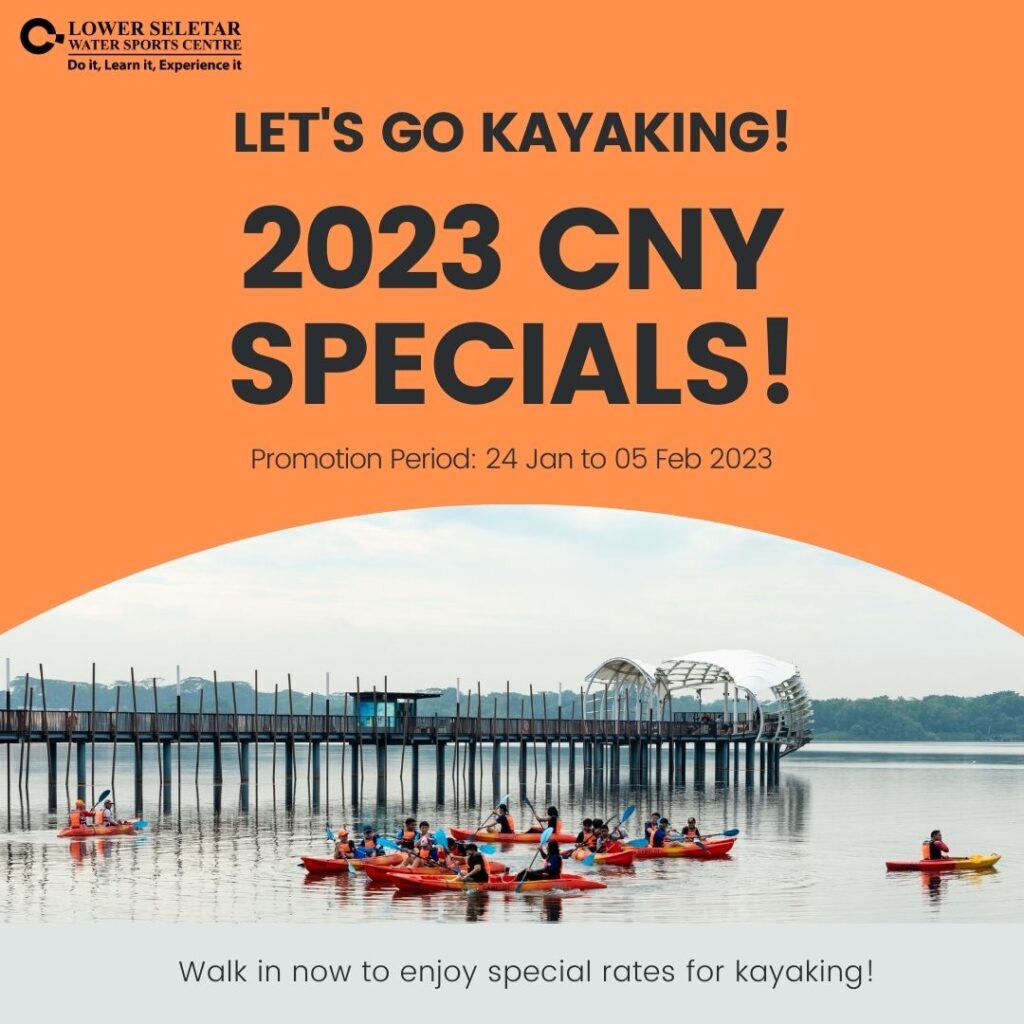 Our CNY specials starts form 24 January to 05 February 2023!
We have 2 promotions specially for you:
1 hour Kayak Rentals:
Single Kayak at $6 per person
Double Kayak at $6 per person
2 hours ABC Kayaking:
$22 per person*
* Minimum 6 pax to begin a class (may combine pax to form class with min. 2 days advance notice)
* Pay first, kayak another day! (Upon pre-payment made, pre-register at Counter for preferred session date; session not available for same day payment and usage.)
* Session can only be conducted on weekends at 8.30am
* Session have to utilize by 12 March 2023. Unused session after 12 March 2023 will be forfeited, no refunds/cancellations/reschedules will be made.
Promotions are only valid for walk in patrons, not online booking.
Payment will be made on our Vending Machine.
Walk in now to enquire and enjoy these special rates!